Magazines
Better serve your readers and advertisers.
The printing plants are designed to specifically service the medium run
(1,000-5,000) publication market. All of our printing technology is geared to deliver quality printed titles, reasonable turnaround times, at cost efficient pricing that will better serve your readers and advertisers. Our experienced staff understands that designing and printing a quality publication is only part of the process.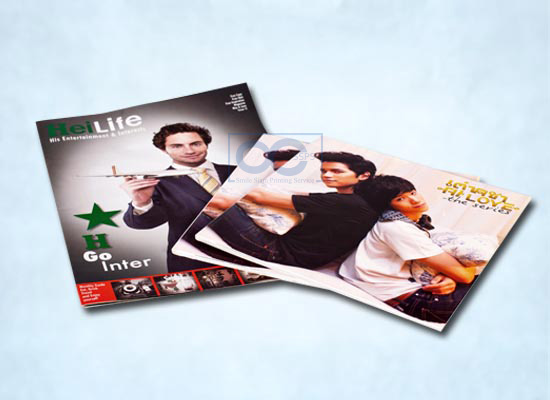 Size for Magazines
A4 and A5
Magazines Printing Paper
There are many different paper grades, weights and brands on the market from a variety of mills. Publishers select the type of paper that not only meets their customers' requirements, but also works well in their machinery. The majority of magazines today use gloss paper, the property responsible for coated paper's shiny or lustrous appearance. Gloss papers are less opaque and have less bulk and are less expensive than Dull and Matte papers. Dull coated paper falls between matte and glossy paper. A non-glossy, flat looking paper. Matte papers are higher in cost and in bulk.
[GRS id="15″ view="Thumbnail" theme="2″ width="180″ height="180″ contWidth="100″ imagesPerpage="20″ pagination="scrolling" title="no" orderBy="order" ordering="ASC" polaroid="0″ clickAction="openLightbox" openLinkTarget="_top" lightboxWidth="600″ lightboxHeight="600″ lightboxFilmstrip="0″ lightboxComment="0″ lightboxContButts="1″ lightboxFullW="0″ lightboxFButt="0″
lightboxGButt="0″ lightboxTButt="0″ lightboxFsButt="0″ lightboxAP="1″ lightboxAPin="2″ lightboxImInf="0″ lightboxSwipe="1″ lightboxImCn="0″ lightboxEffect="fade"]
Our policy is to satisfy our clients with the best quality and care.
We facilitate the complicate printing procedure for our clients from the beginning to the end, to assure the top quality and on-time production.