Packaging
Help draw more customers and will encourage more purchases.
Packaging is the process of placing an object. Packaging serves a variety of purposes for both the company and the consumer. For another important purpose of packaging is marketing. Attractive packaging will help draw more customers and will encourage more purchases. Packaging has many purposes, from protecting the product, to deterring thieves, to aiding in the final sale of the product. Each of these purposes is equally important to the ultimate success of a company.
Packaging Advantages
 Low cost printing
 Can be customize design
 Can do special features such as sopt uv, K foiling, die cutting etc.
 Help draw more customers and will encourage more purchases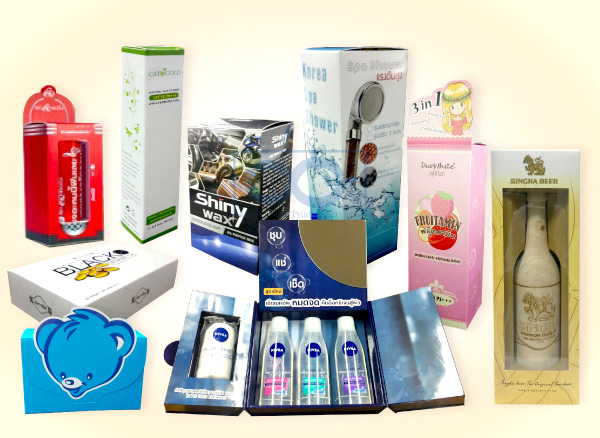 Size For Packaging
Can be customize design
Packaging Printing Paper
Most common use for the packaging is strong paper thickness 260-360 gsm
[GRS id="18″ view="Thumbnail" theme="2″ width="180″ height="180″ contWidth="100″ imagesPerpage="20″ pagination="scrolling" title="no" orderBy="order" ordering="ASC" polaroid="0″ clickAction="openLightbox" openLinkTarget="_top" lightboxWidth="600″ lightboxHeight="600″ lightboxFilmstrip="0″ lightboxComment="0″ lightboxContButts="1″ lightboxFullW="0″ lightboxFButt="0″
lightboxGButt="0″ lightboxTButt="0″ lightboxFsButt="0″ lightboxAP="1″ lightboxAPin="2″ lightboxImInf="0″ lightboxSwipe="1″ lightboxImCn="0″ lightboxEffect="fade"]
Our policy is to satisfy our clients with the best quality and care.
We facilitate the complicate printing procedure for our clients from the beginning to the end, to assure the top quality and on-time production.
We take care of your projects in every single step of production and keep informing you the progression.